Highlights at a glance
You have the choice:
Insert Brass Birmingham – Retail Version
Insert Brass Birmingham – Deluxe Version
To show this content you have to accept our cookies.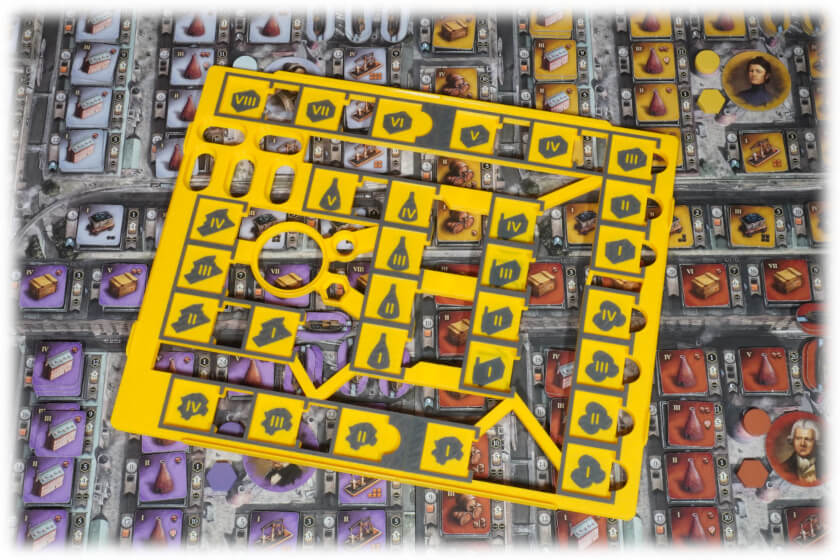 Special boards front side to setup players in seconds.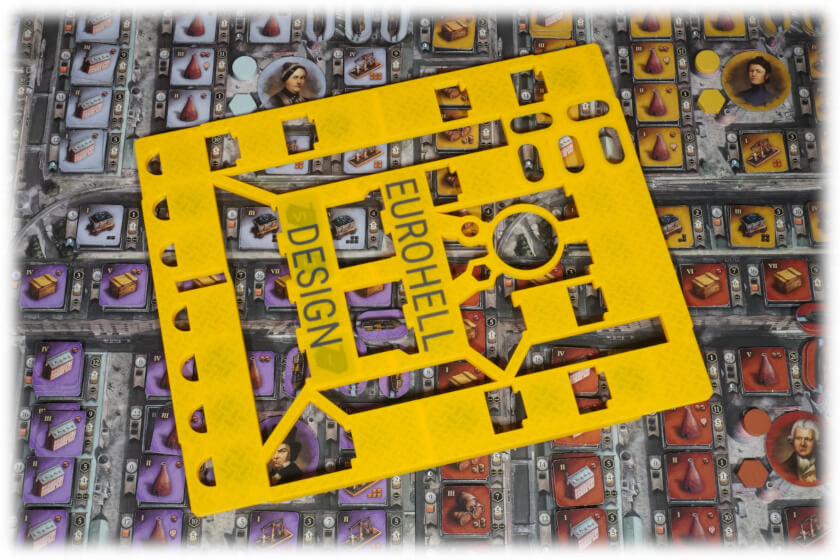 Special boards back, save yourself the hassle of placing the individual tiles.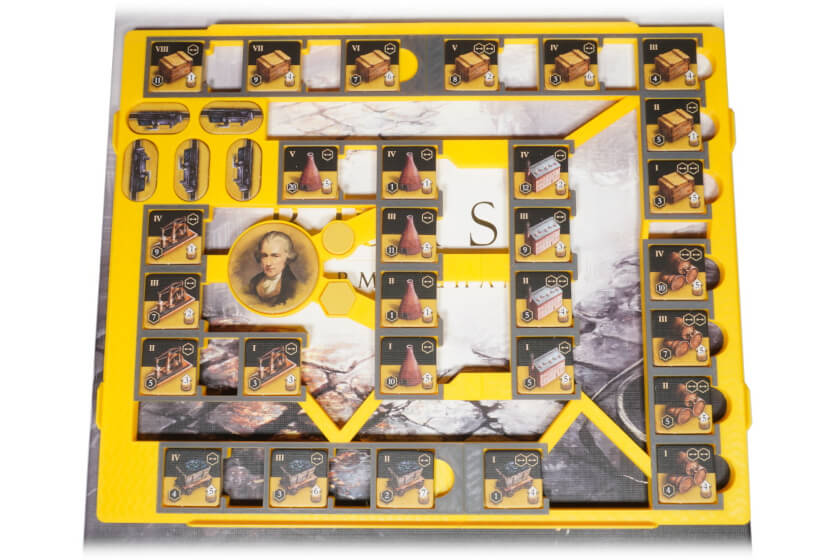 Special boards sorted with tiles.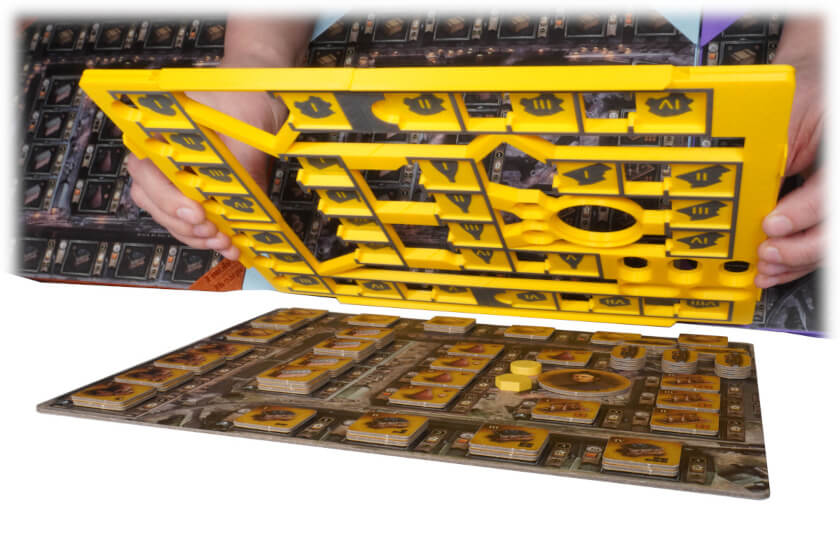 Safely store the industries in the box and then just turn over and start playing.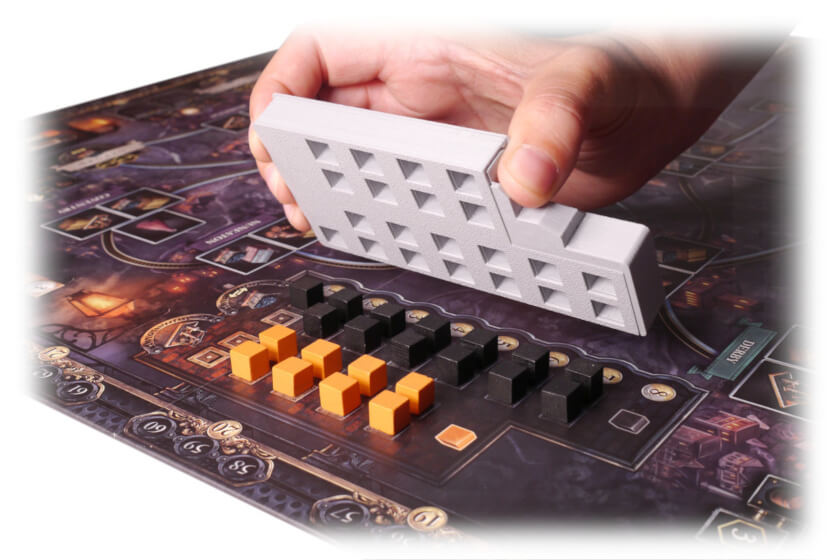 We have also thought about the market, the cube dispenser fills the coal and iron market with one click.
Insert Brass Birmingham – Retail oder Deluxe
Includes boxes & holders for:
4 x player boards with 4 clip corners each (blue, violet, yellow, reddish brown)
1 x coal and iron market cube dispenser
2 goods tray (coal, beer and iron)
2 x card drawer
1 x market tiles
1 x tray with optional storage
Your Choice:
Deluxe: 2 x coins suitable for Iron Clays or our sleeves. If you treat yourself to our coin sleeves for your cardboard coins, then you can also choose our deluxe upgrade for your retail version, so that you can remove your sleeved coins even more comfortably.
Retail: 2 x closed coins specially designed to fit the cardboard coins.
ATTENTION: lid of the retail version stands up 2 cm (see photos), in the shelf nevertheless vertically storable!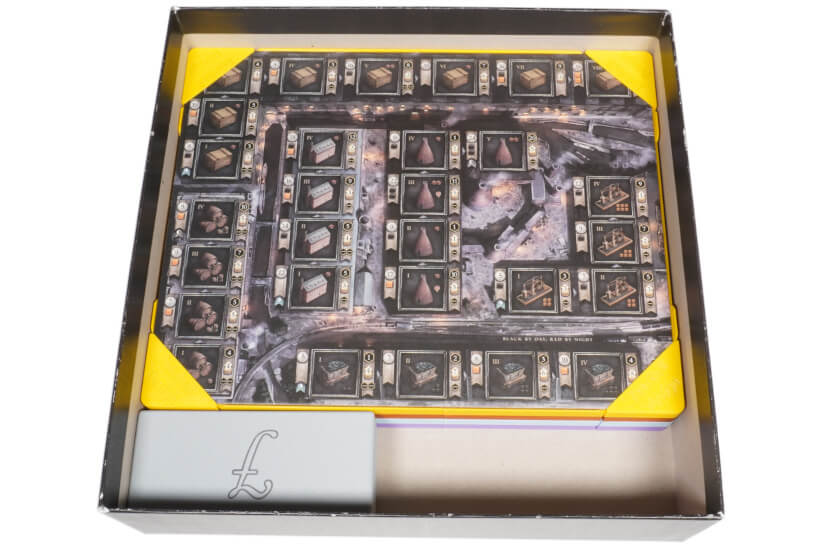 Attention:
The game material in the photos is for illustration purposes only, so you can imagine how your new board toy will look together with your game. Although the design team takes great care to ensure that the colors match the game as best as possible, minor color deviations between the product, the photos and the representation on your screen cannot always be avoided.
Everything in our store has been designed and produced with a lot of time and love by us, Holger and Dani, especially for Eurohell Design and is subject to their copyright. All product names, brand names and protected trademarks are the property of their respective owners. The mention of product names, brand names and trademarks here is descriptive only and is in no way associated with Eurohell Design or the unofficial premium upgrade offered here.
Warnings:
From 14 years, not a children's toy!
Not suitable for children under 36 months. Choking hazard due to small parts that may be swallowed.