Highlights at a glance
Here you can get:
Insert Carnegie + Departments & Donation (Retail Version)
Fits into Insert:
Secret 3D tokens of this year's advent calendar (coming soon)!
To show this content you have to accept our cookies.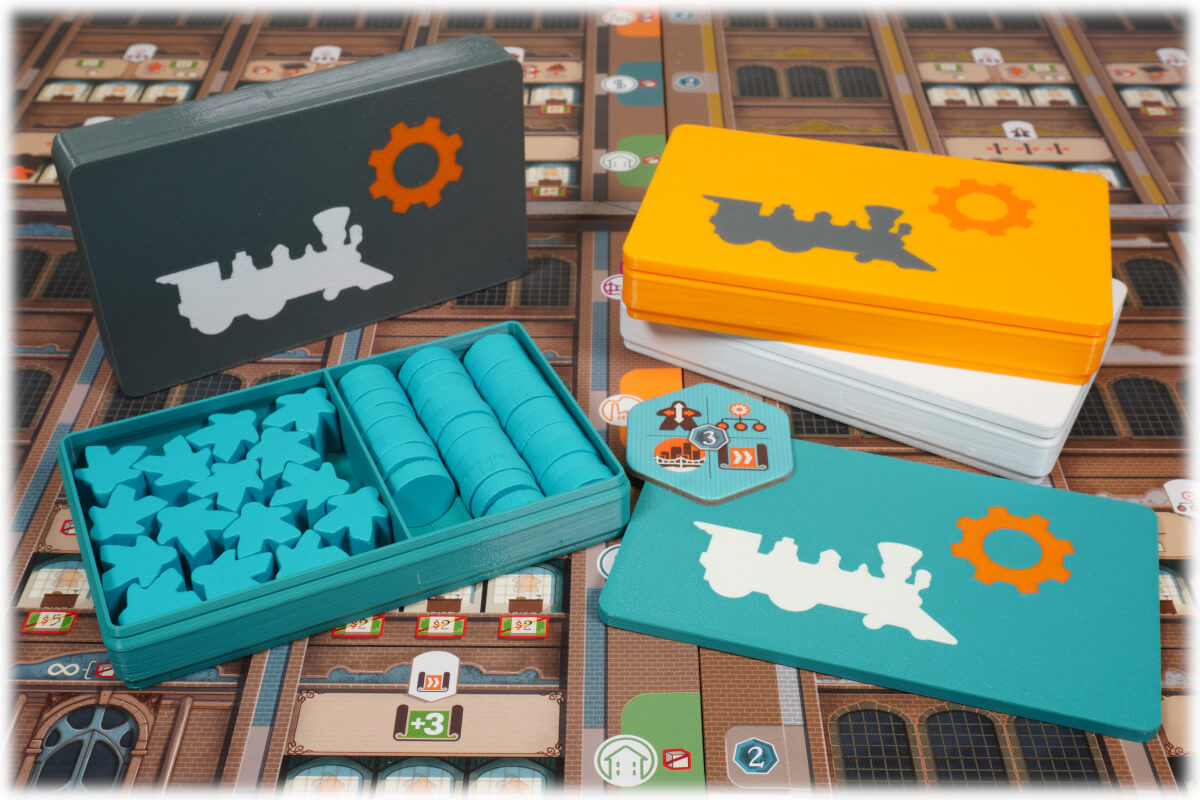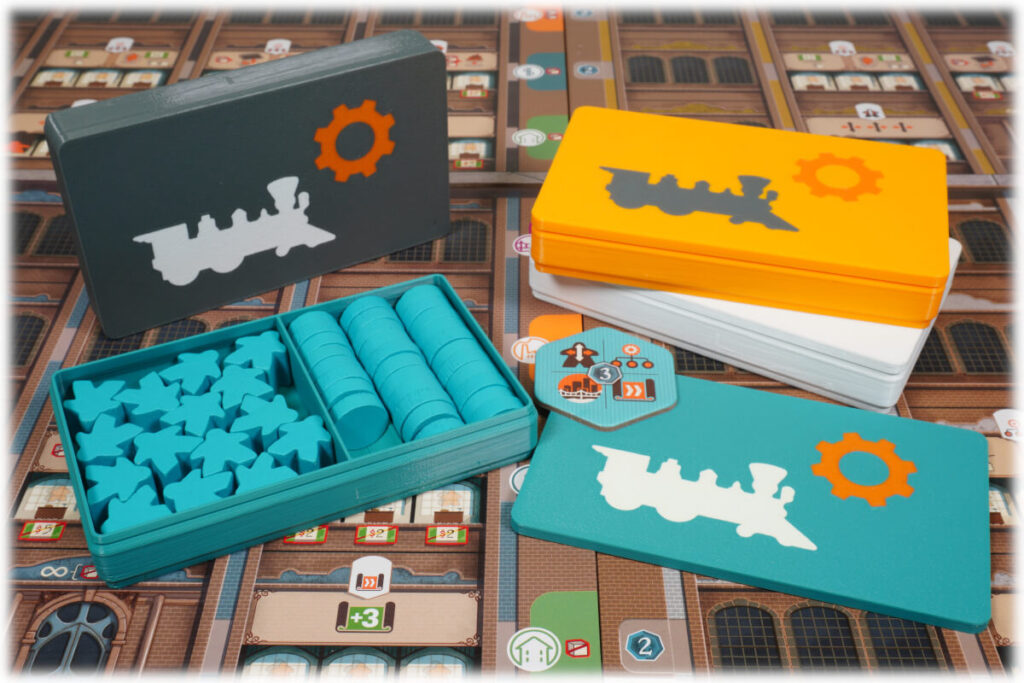 Your player box helps you expanding your business and maybe moving the country forward as a generous donor.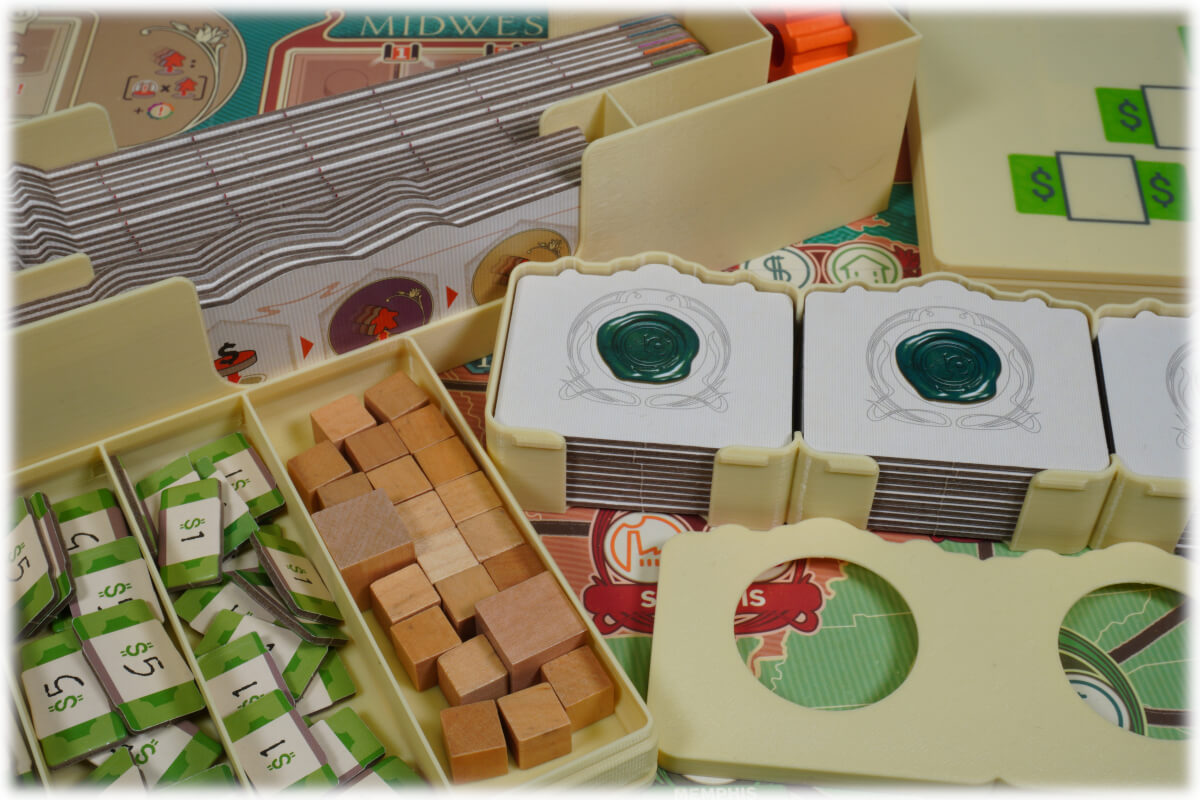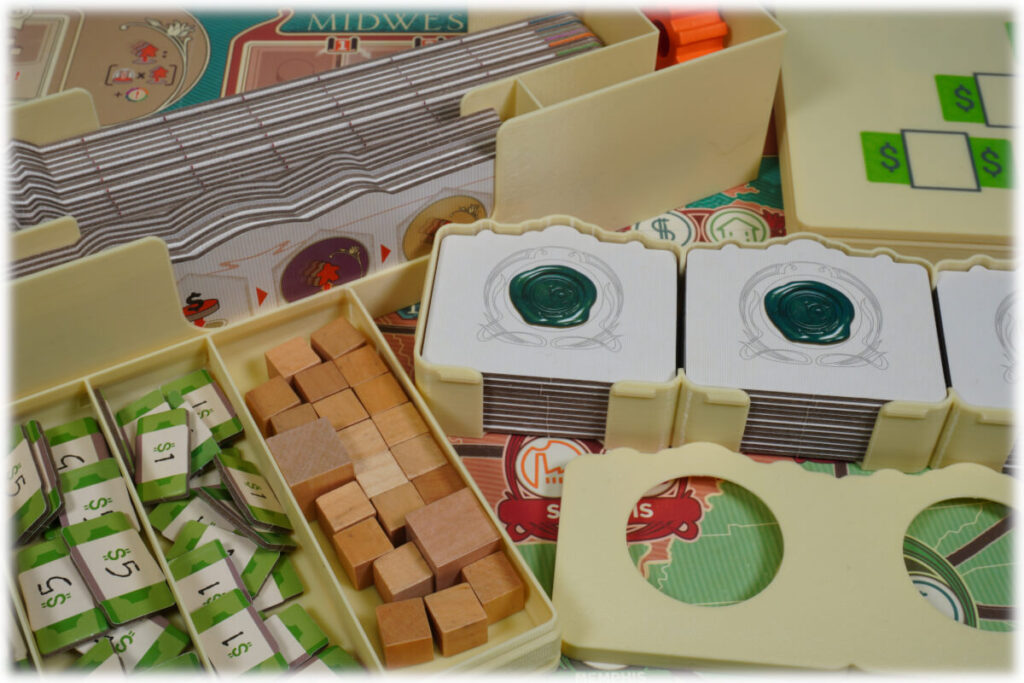 Boxes straight onto the table: realize the most diverse projects, rely on the right departments and never lose focus on money and goods.
Insert Carnegie + Departments & Donation (Retail)
Includes boxes & holders for:
4 x players with lids
2 x banknotes and goods cubes with lids
2 x departments with lids
1 x solo cards
1 x project tabs + timeline tiles and markers + start and end tiles + action markers + locomotive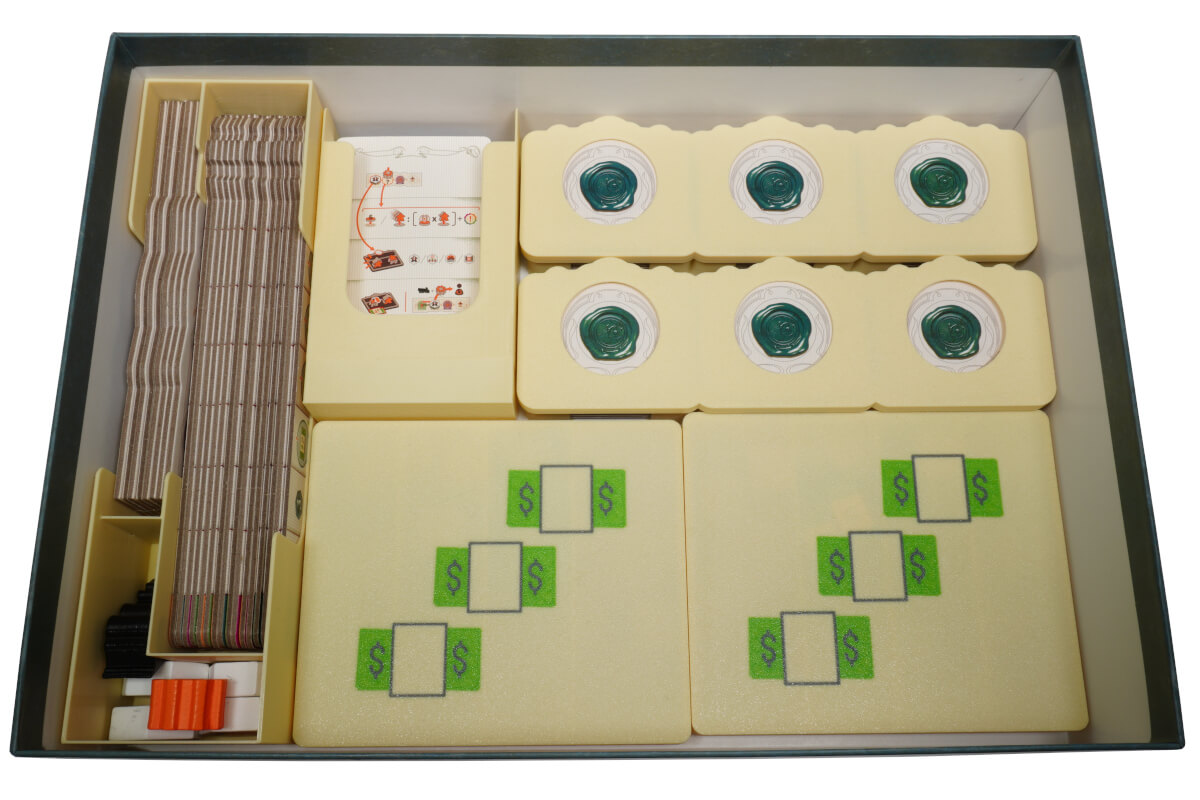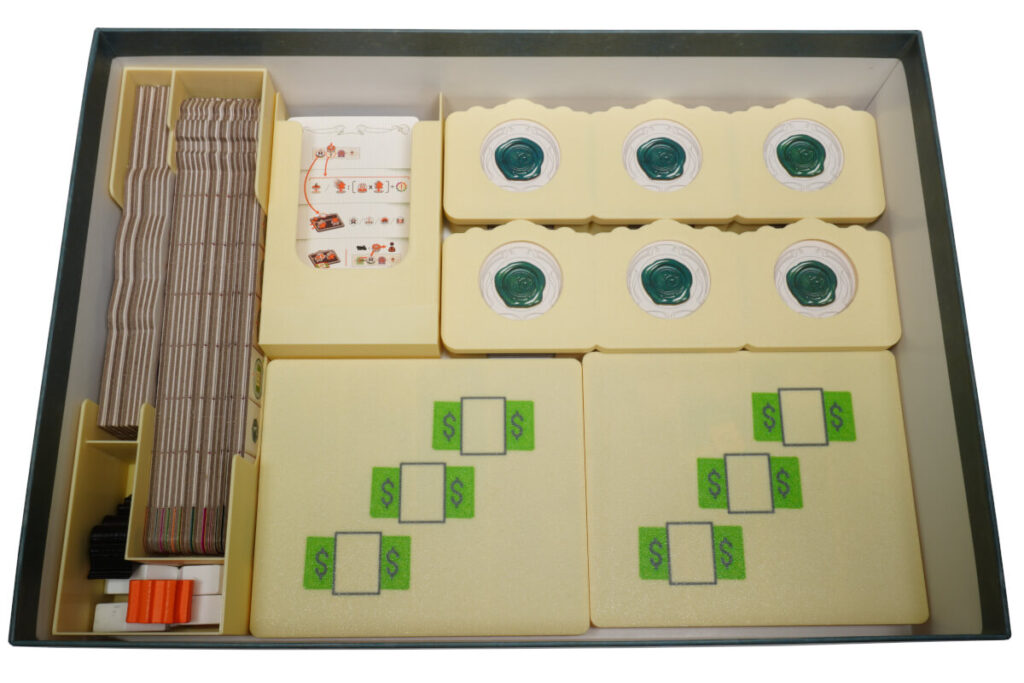 Notice:
The game material in the photos is for illustration purposes only, so you can imagine how your new board toy will look together with your game. Although the design team takes great care to ensure that the colors match the game as best as possible, minor color deviations between the product, the photos and the representation on your screen cannot always be avoided.
Everything in our store has been designed and produced with a lot of time and love by us especially for Eurohell Design and is subject to their copyright. All product names, brand names and protected trademarks are the property of their respective owners. The mention of product names, brand names and trademarks here is descriptive only and is in no way associated with Eurohell Design or the unofficial premium upgrade offered here.
Attention! Not suitable for children under 3 years due to small parts that can be swallowed.